SketchCamp DSM Aftermath
Articles
Des Moines Register
Silicon Prairie News
Alex Tries It Out - Alex Meyer
Tweets
It's about getting the idea across, not how pretty the artwork is. #sketchcampdsm @aigaiowa

— Alex Meyer (@alex_j_meyer) October 20, 2012
This is like a whole different level of comic book nerdiness. #Sketchcampdsm

— Abby Rowling (@fancyabby) October 20, 2012
Don't compare your work in progress to someone else's highlight reel. #SketchCamp

— Chad Kriz (@itsChadKriz) October 20, 2012
Great ideas can happen anywhere so take your sketchbook with you. #Sketchcampdsm

— Rachel McClung (@rachelmc) October 20, 2012
Stopped in for a few minutes at #SketchCampDSM and from what I saw, I'm sorry I didn't clear my calendar for it! Next time I will.

— Rob Glazebrook (@robbyg) October 20, 2012
Sometimes you have to make a mess to get things clean. – @amandamorrow #SketchCamp DSM

— Rachel McClung (@rachelmc) October 20, 2012
Can't iterate enough how great SketchCamp DSM was yesterday. Met some great new people (@adamfeller11 @scottrocketship) …

— Ryan Young (@rcyou) October 21, 2012
Inspiration for Sketchcampers… A Periodic Table of Visualization Methods goo.gl/5idAk #sketchcampdsm

— Kathryn Downing (@kedowning) October 22, 2012
Photos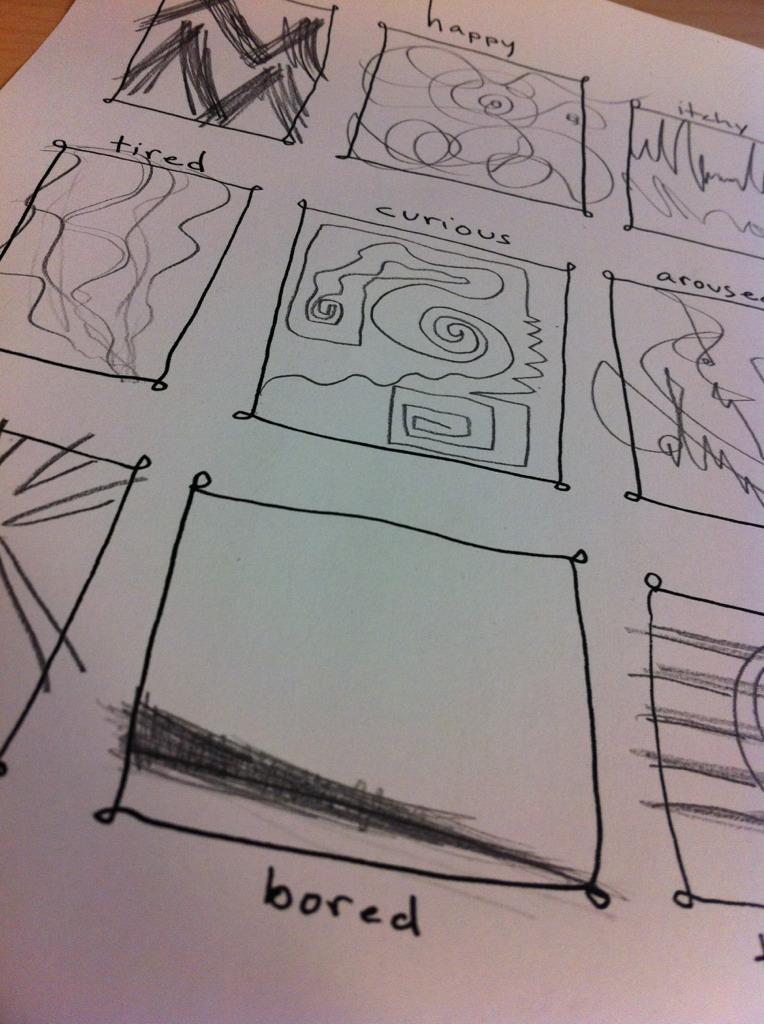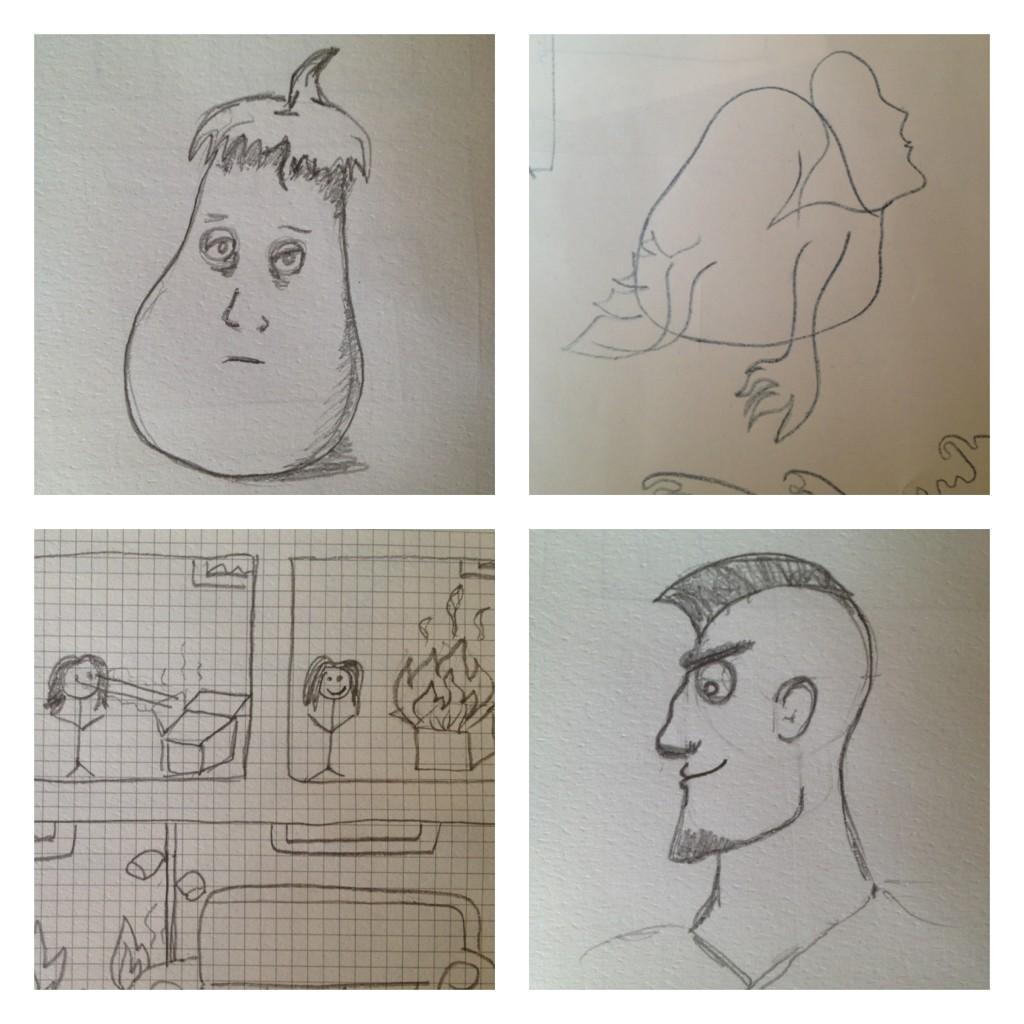 Thank You! Thank You! Thank You!
We want to send out a HUGE thank you to all the companies and individuals who made SketchCamp DSM a success. 
Thank you Meredith Corporation for sponsoring our event.
Thank you xpedx for providing lunch for all our campers.
Thank you Saturday Mfg. for designing all SketchCamp branding and materials, including posters, gift bags and speaker gifts.
Thank you Hatchlings for donating three month-long subscriptions to Lynda.com to our campers.
Thank you Axure for donating an Axure RP license to one lucky camper.
Thank you BitMethod for helping plan and organize the event.
Thank you to the Iowa State University Book Store for donating a gift certificate for one of our campers.
Thank you StartupCity Des Moines for allowing us to use your space.
Thank you Mars Cafe for the morning coffee.
Thank you B&B Grocery, Meats & Deli for the tasty sandwiches.
Thank you Thelma's Treats for the delicious ice cream sandwiches.
Thank you to the AIGA Iowa team for helping plan, setup and tear down. SketchCamp DSM is part of AIGA Iowa's design month. There are still a few events left in October, so check out there schedule at: http://www.aigaiowa.org/designmonth/ 
Be sure to also check out Design+Tech, a group focused on educating individuals on the basics of the web and interactive media.
Thank you to all our wonderful speakers and to Voce Connect for flying Nik all the way out to Iowa from Georgia to speak to our group.
Finally, thank you to all the awesome people who attended. We hope you had a great time sketching the day away.
It's Time To Get Sketchy
SketchCamp DSM is happening this Saturday and boy, do we have a great event planned for you!
What To Expect
We have 75 people reporting to camp on Saturday morning and a smart group of individuals ready to lead them throughout the day. When you arrive, you'll receive your camp pack complete with essential sketching supplies: a notebook, pencils, erasers, sharpeners, etc.
We'll do a quick sketching warm-up, then Brian Sauer and Nik Wilets will lead the morning sessions. Once they've fulfilled their duties, we'll break for lunch provided by B&B Grocery, Meat and Deli and sponsored by xpedx.
After lunch, we'll get you out of that food coma with another sketching exercise. Then the afternoon will consists of three 45-minute breakout sessions where you decide what topics you want to learn more about.
At the end of the day, we'll be giving away a few awesome prizes including a free license from Axure. Then we'll end it all with a quick Q&A and maybe a few campfire songs.
If you have any questions, feel free to browse around our site a bit more or email us at hello@sketchcampdsm.com.
Our SketchCamp Sponsors
We want to send out a big THANK YOU to our sponsors. Without them, SketchCamp wouldn't happen. Thanks again for all your support.
Speakers Announced!
We've got a great group of speakers lined up for SketchCamp Des Moines with a few more to add. Check out our Camp Agenda at http://sketchcampdsm.com/schedule
Announcing SketchCamp Des Moines - October 20, 2012
It's official. A full-day SketchCamp Des Moines will take place October 20, 2012, at Startup City Des Moines. 
Some of you may remember back in January when Design+Tech held a Mini SketchCamp Des Moines featuring Ron Wagner, comic book artist and illustrator. 
The feedback and energy was so amazing, Design+Tech decided to partner with AIGA Iowa to bring you an entire day of sketching talks and workshops.
Call For Speakers
We are currently in need of speakers and workshop leaders for the afternoon sessions.  
A few topics ideas include: brainstorming, visual thinking, sketchnoting, prototyping, tools, storyboarding, user experience, sketching techniques, etc. 
If interested in speaking, please reach out to us at hello@sketchcampdsm.com.
Call For Sponsors
We want to make SketchCamp Des Moines as accessible and inclusive as possible. This means keeping ticket prices low and making sure attendees get the most bang for their buck. We can't do this without help from partners in the Des Moines community. 
SketchCamp will attract attendees from several different communities in Des Moines. Designers, programmers, artists, developers, entrepreneurs, marketing professionals, will all be in attendance.
Here are a few ways you can help:
Monetary Sponsorship
For $150, we'll post your logo on the SketchCamp DSM website and it will also appear on all our printed materials.
Items For Giveaway Drawing
We need a few larger, premium items to give away during our drawing at the end of the day. These can be gift cards for sketching or art materials, redemptions codes for wireframing or sketching software, sketching or UX books, t-shirts, whatever you can think of. Whatever you choose, we would only need one or two of each of these items. 
For instance, one free three-month subscription to Lynda.com.
Gift Bag Items
We're also in need of several items to throw in approximately 100 gift bags for attendees. These can be sketching materials branded with your logo such as pencils, pens, erasers, notebooks, bags, markers, etc.
If interested in sponsorship, please contact us at: hello@sketchcampdsm.com.